I was just in Wilson, North Carolina, at Deans Farm Market, working with a farmer to improve the educational experiences that students obtain when they come to his farm for a field trip. It was refreshing to work with a farmer and Marketing Director that didn't want a "jumping pillow" pumpkin to attract customers, but wanted a program that has connections back to the classroom and the Common Core Standards.
I developed 3 connecting lesson plans for each grade level, with all the supporting student materials, for Kindergarten thru Second Grade. Some of the lessons can be done at the farm, and some are a follow-up lesson back in the classroom. An example of an activity that can be done at the farm is "Graphing Using a Giant 3 by 10 Grid" that can be used to create a Human Graph.
In addition, they plan to read the book,
The Legend of Spookley the Square Pumpkin,
which promotes anti-bullying, kindness, and perseverance.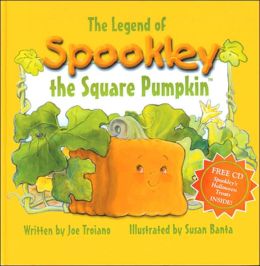 Spookley, the Pumpkin is different, and all the other pumpkins tease him. Then Spookley proves that being different can save the day!
To go along with this book,, we created a behavior management connection, featuring "a Kindness Jar" or
Here's a sneak peek of one of the items we created...
It was a great trip, and if you visit there to go on a hayride, field trip, or to make a scarecrow with the
" Make and Take Scarecrow Workshop" tell them that ...Deborah sent you!